bbPress is forum software from the creators of WordPress. Quickly setup a place for asyncronous discussion, subscriptions, and more! POPCORN is fully compatible with it and we added some functionality like user online status and stylesheet compatibility with the theme.
You can get started by installing bbPress plugin from dashboard plugins page. After the Activation you will see new menu items in your admin menu like, Forums, Topics, Replies and Settings page.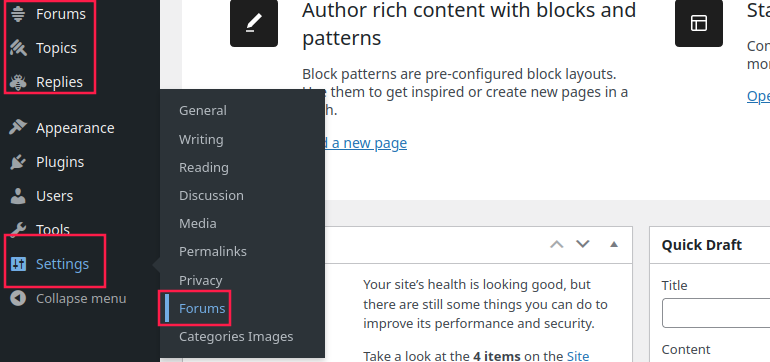 Once bbPress is active you can navigate to yourdomain.com/forums to see your blank forum page and start adding forum categories in the admin area.